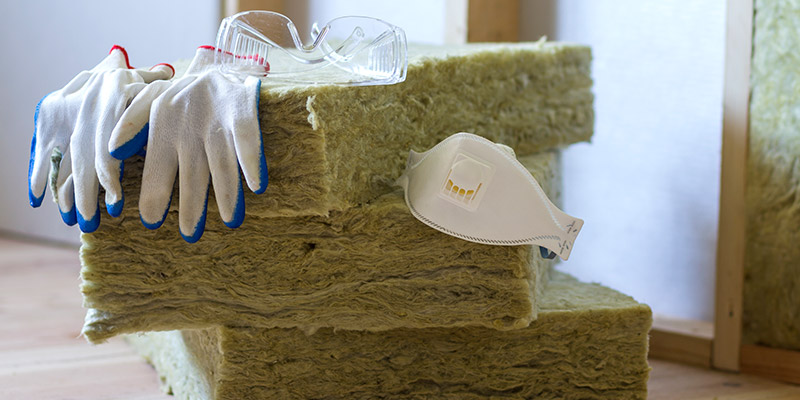 What are the Different Types of Insulation?
Home and commercial insulation has been a necessity for homeowners and building owners for many years and it is becoming easier to get that much needed insulation for your property. Some well-known benefits of insulation lie in its thermal properties, acoustic benefits, providing a more comfortable area of living and/or working and many more. It is important to understand not only what you get out of insulation but also the different types of insulation material available, and their specific benefits they have on their areas of application.
Thermal Insulation
Preventing and reducing heat loss is one of the main factors as to why homeowners and commercial building owners opt in for insulation products. So why is thermal insulation so important? Well, your property could lose up to 35% of heat just through the walls alone, this can cost a lot of money on continually running heating and cooling your property. However, if you just have a mere 100mm of insulation, you can offset 75% of the heat loss you experience through your walls. This is one example that shows how effective it can be to have thermal insulation in your property. Moreover, another factor that shows why thermal insulation is well sought after is the fact that is rises the value of your property. When you install insulation your home or building can meet certain standards as per EPC certificate guidelines, therefore, it shows your property to have good insulation, low energy bills and more environmentally friendly, all factors that will increase the price of it.
The sustainability factor about having thermal insulation is another prime reason as to why many people opt for insulation in their home or commercial property. Especially for large commercial buildings, it can become expensive to run without sufficient insulation, your energy bills can add up to an extortionate amount, especially with energy prices rising. With effective thermal insulation, you rely less on energy consumption as your heat is retained via the insulant you have used in your walls, floors, roofs and more. This significantly lowers your monthly and annual energy bills, cutting unnecessary costs for businesses. Additionally, having sufficient thermal insulation, your business also becomes a better environment to work in.
Acoustic Insulation
Acoustic insulation is another fan-favourite regarding the reasons why people invest in insulation for their properties, for both commercial and residential insulation. Notably, acoustic insulation can be purchased in combination with thermal insulation, which further aids to the benefit of the insulant, or you can purchase the insulant for a specific acoustic-focused purpose. You can contact insulation specialists such as ourselves to help you in deciding what type of insulation could provide the best benefits per its application. For example, if you are working from home, internal acoustic wall insulation may be a good idea to reduce noise from travelling across your home.
Many insulation products have a combination of thermal and acoustic insulation properties, in addition to being non-flammable. When enquiring about acoustic insulation, is important to understand the different effects it can cause on your property, whether you simply want acoustic insulation in your cavity walls or in the actual structure of your commercial or residential property for a better overall acoustic experience.
Types of Insulation Material
Finding the right insulation material for your property is highly important, insulation is manufactured from a myriad of materials and in many different ways, each with their own independent and specialist qualities. Some insulation forms are as follows: insulation rolls (such as loft insulation roll), insulation slab, insulation plasterboard and insulation board, although insulation materials are not limited to this list. There is also a more innovative and less invasive form of insulation, blown-in insulation, that we can provide a bespoke service for. With each form/type of insulation available, as mentioned, they each have specific methods of application that they work best with.
Sprayed-in foam insulation is a relatively newer form of insulation that provides outstanding properties, perfect for many applications of your home or commercial building. Foam insulation can practically be applied to all areas of your property and it also comes in two forms itself: closed-cell foam and open-cell foam, these two different forms show benefits of application to certain areas. Some of the differences in the two forms of foam insulation include acoustic properties, high thermal values, water vapours, mould prevention and more. Foam insulation is an innovative insulation material that is not only non-invasive due to its easily applicable nature of spraying into your property, but it is also environmentally friendly. This insulation material is composed of recyclable materials, contains no harmful toxins and helps you reduce your carbon footprint.
2) Insulation Boards
Insulation boards are a popular insulation type that is used in walls and floors. Their fixed cuts make them easy to be applied into these areas, quickly installed or easily cut-to-fit and placed in joists. In addition to insulation types, our insulation products also come in a variety of material they are manufactured from. Insulation board can be manufactured from PIR, wood-fibre, polystyrene, foam and more.
3) Full Fill Cavity Insulation
Full fill cavity insulation is a specialist type of insulation, designed to completely fill a cavity wall, leaving no air gaps between the interior and exterior sections. Cavity wall insulation is one of the most important areas to insulate, especially to reduce that 35% heat loss that they experience.
4) Multifoil Insulation
Multifoil insulation is a versatile insulant that can either be used on its own, or in combination with other insulants. Multifoil is a very think insulation, providing flexible application potential, to be fitted with other insulants. The thin width of the insulant provides it with specific insulation capabilities, making it perfect for specific insulation projects, such as campervans, or adding it onto other insulation types, such as low roll insulation, which will increase the performance of the overall insulation.
5) Loft Roll Insulation
Loft roll insulation sees many benefits in regard to the fitting and application of it, over other insulation types. Loft roll can be easily fit into the gaps and structure of your loft and then further secured by an insulation net. Notably, our loft roll insulation products are made from recycled materials and contains no harmful fibres, unlike other types such as glass wool and mineral wool insulation, therefore, there is no need for protective clothing when installing loft roll insulation.
6) Plasterboard Insulation
This type of insulation is highly sought after due to the fact that it combines two products into one. Plasterboard insulation provides both insulation and a plasterboard, making installation quicker and easier and your insulation project shorter. Plasterboard insulation sees great benefits in insulating solid walls, minimising the thickness of a wall that needs to be insulated.
7) Insulation Slab
This insulant is similar to loft roll insulation, but more rigid. Its strengths lie in applications that involve more depth, 100mm or more, in properties such as walls. Insulation slab is a go-to product for builders and many homeowners due to the fact that it can be friction-fit and does not need to be fixed. Moreover, some forms of insulation slab have anti-slump properties, this stops the insulation from sliding down the walls as it ages, making your insulation and investment last longer.