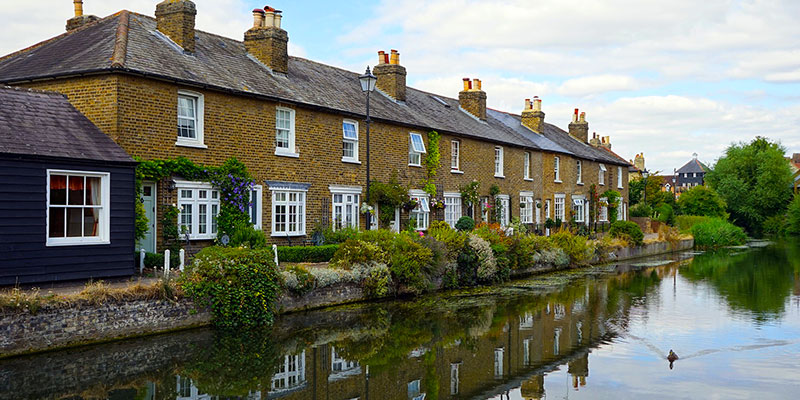 Eco 2021 Voucher Scheme – Eco Spray Foam Systems
At Eco Spray Foam Systems, we believe in providing opportunity to first-class insulation services for all homeowners in England. From London, to Manchester, Kent, Essex and more we have been providing a bespoke residential insulation service, helping property owners successfully insulate their homes and benefiting from it.
To help provide homeowners continue to successfully have their properties insulated, and to support this home sustainability movement in England, we are now offering our Eco 2021 Voucher scheme. This voucher will provide homeowners with a 35% discount on insulation for their homes. Whether that may be pitched roof insulation, floor insulation, cavity wall insulation or more. Learn more about our Eco 2021 Voucher scheme and find out how you can apply for it.
What is our Eco 2021 Voucher Scheme?
Simply, as a company, we want to provide homeowners with the ability to have their homes expertly insulated, using eco-friendly insulants such as spray foam insulation, which in turn, increased their Energy Performance Certificate (EPC) rating, you can learn more about your EPC here. By offering a 35% discount on home insulation, we aim to help customers receive their desired insulation at a cost-effective price. Property owners across England deserve to have access to the best of the best in terms of insulation and service, therefore, our scheme was designed to help all of those homeowners interested in insulating to make their homes more eco-friendly and sustainable. Check out our Eco 2021 Voucher page to learn more about the initiative to and to apply.
Our Insulation Solutions
Why choose Eco Spray Foam Systems? Well, apart from the 35% discount that we are offering, our 20 years of experience in insulating homes across Britain have provided us with the installation and product knowledge to best insulate your home. We are avid users of Icynene Spray Foam insulation and were one of the earliest adopters of this product in England.
Spray foam insulation is an extremely versatile insulant that can be applied to your homes pitched roof, floors, cavity walls and more, using either its open cell or closed cell foam type. Both open cell and closed cell have a variety of benefits.
Benefits of Open Cell Foam Insulation
The open-cell foam insulation type is typically the go-to for homeowners as it provides an effective area of insulation, with the ability to expand up to 100x in size and can sufficiently insulate the area in one go. Therefore, open-cell spray foam is more cost-effective in comparison to its closed-cell counterpart. When you invest in an open cell foam solution some of the benefits you will experience are:
Expansive – Covering all nooks and crannies in your area of insulation.
Soundproofing – Light and airy composition of the open cell formula effectively reduces noise pollution.
Energy Efficient – Spray foam has excellent thermal properties, allowing your home to be warmer in winter and it also provides a cooler area throughout the summer months.
Air Impermeable – The open cell structure prevents the passing of dust and other unwanted toxins.
Prevents Mould – Spray foam material prevents mould growth.
Odourless – Spray foam is an odourless, harmless and toxin-free insulant.
Sustainable – By insulating with spray foam you will reduce your carbon footprint by minimising your energy consumption every month.
Cost Effective – Quick and easy spraying application that can provide effective insulation. Additionally, with our voucher you will get a 35% discount on your insulation project.
Benefits of Closed Cell Foam Insulation
On the other hand, spray foam can be provided as a closed-cell type. This type can offer one of the highest R-Values in insulation which means that it is one of the best thermal insulations that you can insulate your home with. In contrast to open cell foam, using closed cell foam is a more dense and rigid insulation solution. The benefits of closed cell spray foam are:
Thermal Value – One of the best performing thermal insulations available.
Dense – Dense composition of cells.
Water Impermeable – Due to the dense cellular composition, closed cell foam prevents the passing of water. Removing moisture and damp issues in your home.
Currents – Closed cell foam can effectively reduce convective currents in walls and roofs.
Air Quality – Enhanced indoor air quality due to the closed cell composition, blocking toxins, dust, preventing mould and more.
Robust – Closed cell foam is rigid and adds structural integrity to your property.
Our Cavity Wall Insulation Solutions
In addition to providing spray foam insulation for homeowners, we have also adopted the usage of EPS Beading, specifically used for cavity wall insulation. EPS beads are a highly cost-effective and efficient cavity wall insulant, "it does exactly what it says on the tin". It involves injecting beads directly into your wall's cavity, filling it with this quality insulation providing thermal insulation benefits and more. It has a low-build cost, highly durable, high flowability and improves your U-Value by up to 70% (which is 20% more effective than standard fibre insulations. Check out our EPS Beading page to find out more.
Eco 2021 Voucher
Therefore, with your Eco 2021 voucher, you will be entitled to a discount of 35% on your home insulation project. This is a new initiative that we are offering and you can learn more about it directly by calling the company on 0203 411 5188, or you can call one of our offices in Kent, Manchester, Essex or London on their individual numbers that you will find on our website location pages. Why pay more for insulation? Enquire with us for your 35% discount voucher and have your home perfectly insulated. Learn more about our Eco Voucher 2021 scheme here.