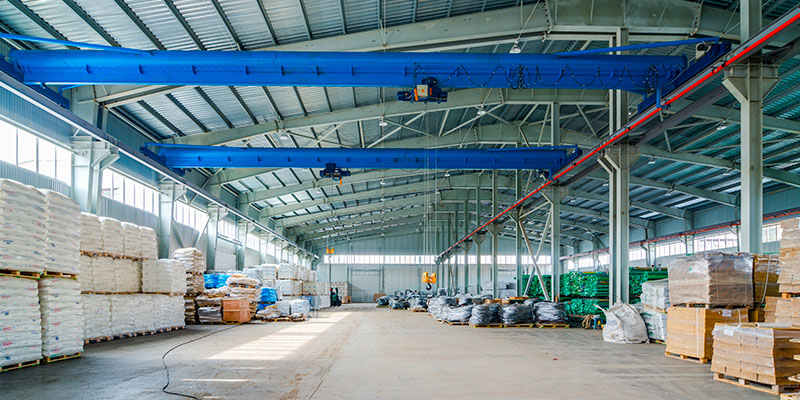 The Ultimate Guide to Commercial Insulation
Insulating your commercial property unlocks its potential as an energy-saving building. With our easy to use guide you can find out what exactly commercial insulation is, the different commercial insulation types available to you, as well as the benefits of commercial insulation.
Commercial Insulation
When it comes to insulating commercial buildings, it's important to consider the key factors and properties of the space, in order to get the best results. You should ask yourself, what do you want to achieve by insulating your commercial space?
From soundproofing to temperature control, to structure integrity & asbestos encapsulation, there are so many reasons why you may want to insulate your commercial building. It's most likely that you'll be insulating your commercial space for a number of reasons, not just one.
With that in mind, it's important to choose an insulant capable of yielding multiple results, such as spray foam insulation.
Not only are there different reasons for wanting to install insulation, but there are different kinds of commercial property types, too. The commercial space will dictate the density and type of insulation you require.
Common Commercial Property Types
The most common types of commercial spaces are:
Warehouse Insulation
For the most part, warehouses are insulated for thermal efficiency, temperature control, temperature regulation and soundproofing. Robust metal structures, metal exteriors and interiors alongside other contributing factors make warehouses desperately in need of some form of thermal commercial insulation.
Office Insulation
Insulation for commercial and corporate office buildings is usually done with the sole aim of soundproofing and heat preservation, in order to create a comfortable working environment whereby employees can flourish.
Agricultural & Barn Insulation
These types of properties rely heavily on temperature control and regulation. Therefore, using an efficient insulator will aid this process. Additionally, controlling humidity is important for barns and agricultural buildings, so finding the correct type of commercial insulation to help you achieve this is vital.
Container Insulation
Container insulation shares similar characteristics with warehouse insulation. Without effective insulation, shipping containers allow heat transference and are naturally inept at preserving energy. Therefore, insulating containers effectively will help reverse this. Shipping containers are most commonly used to transport goods, as such it's important that they're insulated properly so as not to damage their contents.
Each type of commercial property is used for different purposes, and possess different properties too. So it's important that these considerations are taken into account when you're coming to a decision about what kind of commercial insulation to install.
Spray Foam Insulation for Commercial Buildings
When it comes to commercial insulation, we strongly recommend using spray foam. This is a uniquely flexible product, has the properties to insulate for heat conservation, energy efficiency, soundproofing, structural integrity, water prevention, anti-mould growth and it's sustainable and cost-effective, too.
In light of its superior capabilities, spray foam is our most popular product for commercial insulation projects. The foam insulant is available in two main forms, open cell or closed cell spray foam insulation. Depending on your property, one of these two forms, or a mixture of the two, are more than capable of insulating your commercial property to the highest standard.
The Benefits of Using Spray Foam Insulation in Commercial Properties
As we have already touched upon, there are numerous benefits to using spray foam insulation for your commercial property. Let's explore each one in a little more detail.
Thermal Insulation
When we talk about the thermal benefits of insulation, it's usually in the context of home insulation. However, commercial properties benefit from thermal insulation just as much as residential properties.
Using closed cell spray foam insulation can increase the U-Value. The higher the U-Value of a property, the better it is at keeping the heat in. For commercial buildings that host employees for large parts of the day, this is extremely important.
People don't want to go to work in an office or a factory that's never the right temperature, that's always too hot or too cold. That's why thermal efficiency is important, so that the people who occupy commercial spaces feel comfortable and valued.
Reduces Sound Pollution
Open cell spray foam insulation acts as a sound absorber, and in turn minimises sound pollution coming from both within the building, and outside it. Noise travelling from other areas of the building can often serve as an unwanted distraction. In addition to this, it is important that some meetings remain private for reasons of confidentiality.
A survey conducted by Cambridge Sound Management found that 60% of employees are more productive in a quieter office and 30% of employees are distracted by co-workers noise levels.
By using open cell spray foam insulation, you are able to soundproof your commercial building effectively, and eliminate the worry surrounding unwanted noise pollution.
Structural Integrity
In addition to providing soundproofing and thermal benefits, spray foam insulation offers structural benefits as well. Its solid composition creates a more structurally sound property that can increase the properties' lifespan too.
Spray foam insulation is estimated to last up to and over 80 years. The dense, thick cells of closed-cell foam insulation are resistant to water vapour and prevents mould growth. These are factors that increase the robustness of your commercial property.
Cost Effective
Reducing overheads costs is pivotal for any business in any financial climate. However, with the current increase in energy prices, keeping costs down is fast becoming one of the main concerns for businesses.
Spray foam insulation presents the perfect solution to this. Due to its superior thermal properties, the building won't eat up as much energy. So not only will this lower your carbon footprint, but your energy bill too.
Corporate Responsibility
The ever-increasing threat of climate change and global warming, means that sustainability is another area that companies are paying more attention to. You have a corporate responsibility to adhere to sustainable and eco-friendly values and practices.
When it comes to spray foam, not only is the product itself eco-friendly (it's 100% water-blown and produces no harmful chemicals), but installing it will help you reduce your carbon footprint too. This is because it increases the energy efficiency of your commercial property. So, it's a win-win situation.
Start Your Commercial Insulation Journey Today!
Here at Eco Spray-Foam Systems we have over two decades of experience in the insulation industry. We've helped some of the biggest companies in order to fulfil their insulation needs, and no project is too big or too small for us.
So if you're looking to start your commercial insulation project, you're in safe hands. We've completed projects across the whole of the UK, and we always go above and beyond to exceed your expectations.
Get in touch with us today for your free survey.