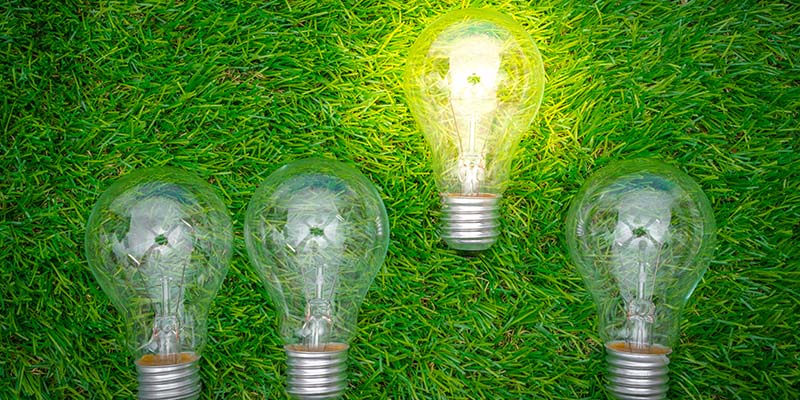 5 Eco Friendly Benefits About Spray Foam Insulation
Being eco-friendly has never before been so important, with global warming on the rise, energy prices increasing and pollution levels soaring, the UK and the rest of the world look to more sustainable practices. Home and commercial property insulation presents itself with a grand opportunity to become more sustainable, to install environmentally friendly insulation can help your businesses and your homes, with the additional benefit of saving money on energy bills.
However, there are a multitude of different insulation products that property owners can use, each with different specifications and capabilities, so how can you know which ones are best for the environment and can help you reduce your carbon footprint.
Well, with over 20 years of insulation experience, EcoSpray-Foam Systems became one of the earliest adopters of spray foam insulation technology, investing in Icynene's spray foam solution. Icynene spray foam insulation is an extremely eco-friendly, versatile and effective insulation for homes and commercial properties. But what are the 5 main eco-friendly benefits of using spray foam insulation?
1. Reduce Energy Consumption
Insulation reduces your reliance on energy consuming appliances by being able to retain heat within your property more effectively. Although this is the case for all types of insulation, what makes spray foam insulation stand out? Well, spray foam insulation is offered in two main types, open-cell foam and closed-cell foam insulation. While they have their differences, they are both highly effective insulants depending on your objectives. However, closed-cell spray foam insulation is particularly superior in the field of retaining heat and therefore, reducing your energy consumption and your co2 emissions into the atmosphere.
2. Made from Recycled Materials
Icynene spray foam insulation is actually composed of recycled materials, enforcing the fact that this type of insulation is environmentally friendly. In fact, around 3000 recycled plastic bottles go into each drum of Icynene's closed-cell foam insulation. Therefore, by investing in our spray foam insulation solution for your property, you are choosing an eco-friendly insulation with one of the most effective thermal benefits available on the market.
3. Icynene's Promise
In addition to their closed-cell drums containing around 3000 recycled plastic bottles, Icynene go one step further in combatting climate change. For example, for every Icynene drum that is sold in the EU, the company will plant 5 trees in National Park High Tatras.
4. Reduce Carbon Footprint
As a company or a homeowner, it is important to reduce your carbon footprint by any means necessary. There are certain key components property owners can do in order to reduce their carbon footprint. Whether that is switching to low energy lighting, recycling and reusing, investing in energy efficient appliances, or simply by insulating your home. Effective insulation such as spray foam reduces your reliance on heating and cooling your property, therefore, minimises your co2 emissions output and reduces your carbon footprint.
5. Increase EPC Rating
A properties Energy Performance Certificate (EPC) rating is becoming more important, whether to rent out property, have a venue or to buy property, minimum levels of EPC are becoming more prominent to have and are definitely more sought after. For example, the current Minimum Energy Efficiency Standards (MEES) to rent out a property is to have an EPC rating of E.
By investing in spray foam insulation, you can increase the energy efficiency of your home and, therefore, improve your EPC rating. Installing effective eco-friendly insulation not only reduces your carbon footprint and saves money on your energy bills, but also can increase the value of your property by improving your EPC scores.
ECO3 Scheme
The UK government have initiated the Energy Company Obligation (ECO3) scheme which aims to help homes become more energy efficient and to save money on energy bills. The UK government are offering a 100% free grant to help homeowners in vulnerable households, fuel poverty or low-income households.
Check out our ECO3 page to see if you are eligible for this UK insulation scheme.