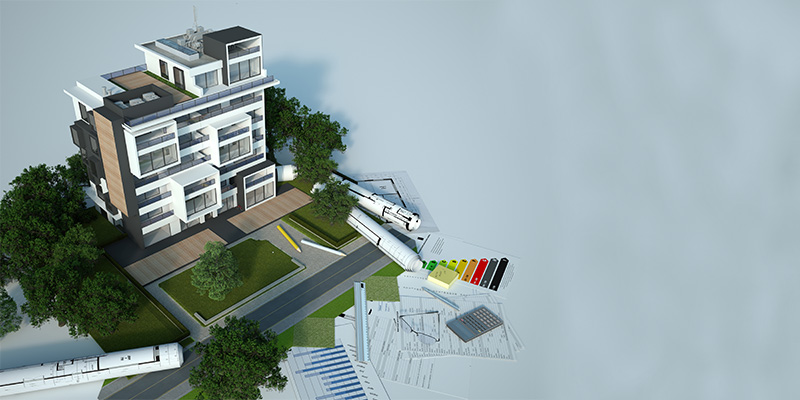 How To Improve Your Home's EPC Rating
An EPC, also known as an Energy Performance Certificate, is an indication of how energy efficient your home is. The UK government is committed to demonstrating the importance of having a good EPC score, by providing property owners with benefits, guidelines, and minimum standards.
For instance, if homeowners wish to rent their property, they must have a minimum EPC rating of E - by 2025, rented properties will need a rating of C. Additionally, the Green Homes Grant was a government led scheme that provided financial assistance to those installing and running sustainable energy systems.
More recently, the government has introduced the Boiler Upgrade Scheme. This scheme will see homeowners receive up to £6,000 towards a new air or ground source heat pump.
So, as we can see, it pays to have a strong EPC score. But what exactly is taken into account when deciding your rating, and how can you go about improving it?
Read on to find out how to improve your EPC rating.
What is an EPC Rating?
An Energy Performance Certificate is a document that outlines the energy efficiency of your property. Homes and commercial properties are graded using a traffic light system, ranging from A+ (the most energy efficient) to G (the least energy efficient.).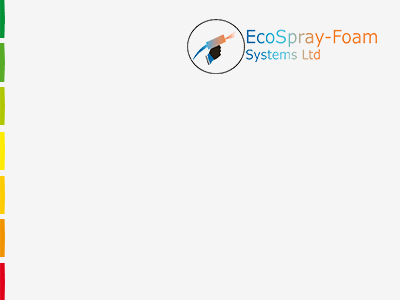 A standard EPC is four pages. It provides detailed information regarding the efficiency of a home, and gives you an idea of the energy bills and carbon emissions of the property. Additionally, an EPC contains recommendations for improvements, and lists the savings you stand to make if you were to implement them.
It's mandatory that all homes in the UK have an EPC certificate, when they are new, sold or rented. Certificates last for ten years, and will need to be renewed once they run out. However, if you make changes to your home in order to improve your EPC score, you need to make sure you get a new one issued to reflect this.
If you'd like to apply for your EPC, you can do so here. Or, if you are thinking about moving, you can access any UK homes EPC score on the government website.
Why is an EPC Rating Important for Homeowners?
As a homeowner, you are making a long-term investment in a property. So regardless of whether you are living in it yourself, or renting it out, you'll want to make sure your house is energy efficient.
Investing in sustainable energy solutions won't just higher your EPC rating, but will bring about tangible benefits for your everyday life. A home that is more energy efficient is comfier to live in, and cheaper to run, too.
Not only can you increase your quality of life with a stronger EPC score, but you increase the value of your property as well. It is a fact that homes with higher energy ratings are more sought after, so you're more likely to see a positive return on investment when you invest in energy efficient home insulation. Improving your EPC rating from a G to an A can see the value of your property increase by as much as 14%.
Improving Your EPC Rating - For Landlords
Energy Performance Certificates aren't just important for those looking to sell properties, either. For landlords, as of 2018, EPCs were enforced, requiring a minimum rating of E before you can let a property. Failing to provide this can result in a potential fine of up to £5,000.
By 2025, new tenancy agreement regulations will mean that the rented property must achieve at least a C rating - a requirement that will include all existing tenancy agreements by 2028.
Additionally, residents will be more inclined to rent a property, and at a higher price, if it has a strong EPC score. This is because they know it will be well insulated, and have lower running costs too.
Why is it Important for Businesses Owners to Improve their EPC Ratings?
A good EPC score is beneficial for business owners in many of the same ways it is for homeowners and renters. As commercial properties such as offices and warehouses are often larger than residential homes, improving your EPC rating (and therefore your energy-efficiency), will help you save a large amount on your business overheads.
It is extremely important that business owners meet certain criteria for their commercial properties, especially if they plan on renting or selling the premises.
Similar to landlords, failing to provide an Energy Performance Certificate can result in a fine in the region of £500 - £5,000, depending on the value of the property.
Additionally, commercial building owners must display their EPC by attaching it to the building if the property is:
Frequently visited by the public.
Already in possesion of an EPC.
Has a total floor area that exceeds 500 sqm.
How to Improve Your EPC Rating
1. Loft or Roof Insulation
Loft insulation is a financially friendly way of improving your home's EPC rating. If your home's current loft insulation is old or non-existent, installing open-cell spray foam insulation will help you regulate the temperature of your property much more efficiently.
Considering that uninsulated lofts or roofs are responsible for up to 25% of heat loss in the home, roof insulation is almost certainly going to improve your EPC score.
When using a traditional insulation type such as fibreglass it is important to install insulation of at least 270 mm thick in order to get the most effective results. However, with open-cell spray foam insulation, the required thickness is significantly lower at 100mm.
For your commercial property, closed-cell spray foam could be the product for you - as the product's superior thermal benefits and added structural integrity provide greater protection for your building.
2. Cavity Wall Insulation
Investing in wall insulation is another highly recommended way of enhancing your energy rating. Wall insulation can consist of either cavity wall insulation, internal wall insulation or solid wall insulation.
Cavity walls are more common in modern builds, and consist of two walls with a cavity in the middle. The gap can be easily filled by injecting EPS beads or spray foam insulation into the cavity.
The method of insulating an internal wall will slightly depend on the build-up of the wall. For example, a simple plasterboard-batten-plasterboard wall can be insulted with a cut-and-fill method whereby a small section of plasterboard is cut away so that insulation can be sprayed in..
If you are insulating an external solid wall, then you simply apply insulation to the outside of this area. External wall insulation is recommended for those with solid walls.
Again, the walls of the home are another focal area where heat can escape from, with up to 35% of heat loss occurring through your solid or cavity walls. In light of this, it's clear that wall insulation is good news for both your EPC score, and your energy bills.
The bulk of improvements to your EPC score will come from home insulation such as wall, loft and roof insulation. For more information regarding our wall insulation services, get in touch with us.
3. Double or Triple Glazed Windows
One of the main ways you can improve your home's EPC rating is through effective insulation. It makes sense to want to retain as much of the heat in your property as possible, and with double or triple glazed windows - you can do just that.
Although glazing windows don't have a huge direct impact on your EPC rating, they do go a long way to support your current insulation methods.
Approximately, newly double-glazed windows can improve your EPC score by 5-10 points. Triple-glazing is also a viable option, and is becoming more popular, too. However, depending on your budget, triple glazed can be an unnecessary expense for only a small impact on your EPC score.
4. Upgrade Your Boiler
Using a modern and efficient boiler can significantly improve your EPC rating. On the whole, outdated boilers cause problems for homes, and use more energy to regulate the temperature of the home. In contrast, newer boiler models provide your property with a more effective means of heating, cutting waste and excess energy consumption, which, in turn, bolsters your score.
Installing an efficient boiler can increase your EPC score by up to 40 points. This can also be accompanied by advanced heating technology, such as an intelligent thermostat, which provides more control and monitoring over your heating, too.
5. Use Renewable Energy
If you have the budget, and would like to go one step further than replacing your boiler, then you could consider installing a renewable energy system.
Solar panels, as well as air or ground source heat pumps, provide methods of heating, cooling and powering the home that are energy efficient and kind to our planet.
If you are considering a new heat pump as a means of improving your EPC score, you should have a look at the government's new Boiler Upgrade Scheme, as you could receive money towards the installation cost (if you are eligible).
6. Switch to LED Lightbulbs
A relatively affordable and easy way of improving your EPC rating is through eco-friendly and energy efficient LED light bulbs. They can provide those fine, marginal points that will get you over the line, into the EPC score you desire.
By replacing old halogen or incandescent light bulbs with light-emitting diodes (LEDs), your property will become more sustainable and eco-friendly. LEDs have become a norm in most households, due to their ease of installation, effectiveness, and long-term saving benefits.
LED light bulbs are a great addition to an energy-saving home, and can help you to improve your EPC rating.
Let Eco Spray-Foam Systems Help You!
At Eco Spray-Foam Systems, we have dedicated ourselves to providing sustainable and eco-friendly insulation services for homeowners and commercial building owners across the whole of the UK.
Our spray foam insulation solution is made from recycled materials, making it the obvious choice for the conscious consumer. And it doesn't stop there. Icyene's tree-planting initiative means that for every barrel we buy, they put back into the planet.
Let us help you improve your EPC score, reduce your monthly outgoings, and create cosier living spaces. We've helped thousands of customers over the last 20 years create energy efficient and greener homes with our world-class insulation solutions.
Contact us today for your free consultation about improving your EPC. You can also read more information about how we can help to supply an EPC for you.