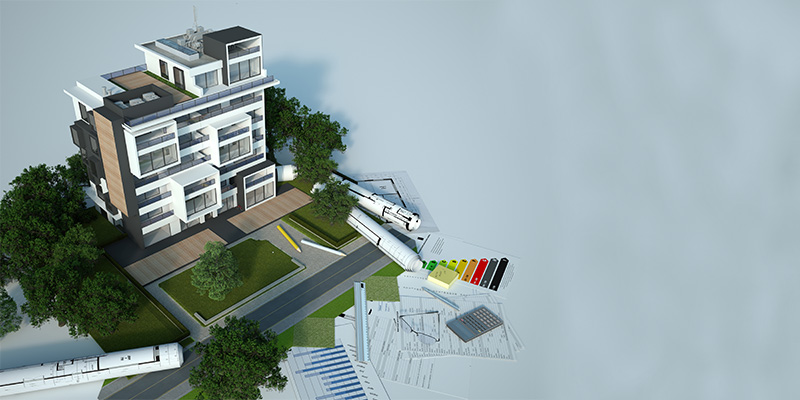 5 Easy Methods to Improve your Homes EPC Rating
The UK government is consistently showing the importance of having a better Energy Performance Certificate (EPC) score, providing homeowners and property owners with benefits, guidelines and minimum EPC standards that must be reached. For example, if you wish to rent your home to somebody, your property must meet the minimum energy efficiency rating of an E, this was enforced in legislation as of 2018. Recently, the UK government invested in a new homes energy efficiency programme called the Green Homes Grant, where the government subsidised the installation of insulation across residential homes in order to make them more sustainable and energy efficient. So, why is it important to improve your EPC rating and how can you do just that?
What is an EPC Rating?
EPC stands for Energy Performance Certificate and consists of a document that presents the energy efficiency of your property. An EPC provides a detailed layout of how energy efficient your residential or commercial property is, and it also provides opportunities on how you can make energy efficiency improvements as well as the potential savings you will make with these changes. A standard EPC is a 4-page document that uses a traffic light rating system, with values ranging from A+ (the most energy efficient) to G (the least energy efficient).
Whether a home is just being built, sold or rented in the UK, it is mandatory that it has an EPC. This Energy Performance Certificate lays out an estimate of how much it will cost to heat and light the building, an overall assessment of carbon dioxide emissions and improvements you can make to enhance your EPC rating. Importantly, a properties EPC will need to be renewed every 10 years, so it is important to keep a current certificate.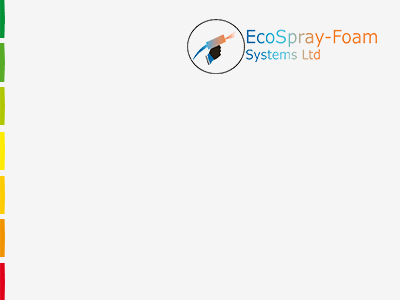 Why is an EPC Rating Important for Homeowners?
As a homeowner, you are making a long-term investment in a property and most of the time you wish to fulfil your time in your home. Therefore, by investing in a solution where your home has a highly efficient energy rating and you can cut costs on your energy bills and enhance your energy-saving every month. What if you could save up to 50% on your energy bills every month? By investing in energy-efficient home insulation you can do just that and see a positive return-on-investment (ROI). Moreover, by improving your EPC rating, you also add more value to your property, making it a more lucrative investment if you wish to sell. It is a fact that homes with higher energy ratings are more sought after.
For landlords, as of 2018 EPCs were enforced, requiring a minimum rating of E before you can let a property. Importantly, if you fail to provide a valid EPC, you may be viable to pay a fine of up to £5,000. Additionally, residents will be more inclined to ret a property, and at a higher price, if they knew it was well insulated and had a higher energy rating, which will save them money every month on heating and cooling costs.
Why is it Important for Businesses Owners to Improve their EPC Ratings?
It is extremely important for business owners to meet certain energy performance criteria for their commercial properties. If you plan to rent or sell a premise or any building that is currently under construction, you need to have an EPC. Similar to homeowners, if you fail to provide an Energy Performance Certificate you may be fined from £500 - £5,000, depending on the value of the property. Additionally, as a commercial building owner, you must display your EPC by attaching it to the building if the property meets the following:
Frequently visited property by the public,
An EPC has already been produced,
Total floor area exceeds 500sqm,
A commercial property EPC is also valid for 10 years.
How can you Improve your Property's EPC Rating?
1. Loft Insulation
Loft insulation is a financially friendly method to improve your energy rating, if your homes current insulation is old or if it does not have any, by installing insulation such as open cell spray foam or certain other alternatives, you can effectively improve your rating. Uninsulated lofts can lose up to 33% of heat through the roof, this is one of the highest areas of a property where heat loss occurs. Therefore, this makes loft insulation a very popular method of improving your EPC. It is important to install insulation of at least 270mm thick in order to get the most effective results.
2. Wall Insulation
Investing in wall insulation is another means of insulation for your property that can help you enhance your energy rating. Wall insulation can consist of either cavity wall insulation or solid wall insulation. Cavity walls are more common in modern builds, two walls with a cavity in the middle, these can be easily filled by injecting spray foam insulation into the cavity. If you are insulating an external solid wall, then you can apply insulation to the outside of this area.
Your property's walls are also a focal area where heat can escape from, up to 33% of heat loss can occur through your solid or cavity walls. Therefore, by effectively insulating your walls, you can improve your EPC rating.
3. Double or Triple Glazed Windows
Insulation is the most important first step you can take to improving your EPC rating, after this, it makes sense to want to retain as much of the heat in your property as possible. By having double or triple glazed windows you can do just that. Although glazing windows does not have much of an impact on your EPC rating, is further supports the effectiveness of your current insulation. Approximately, newly double-glazed windows can boost your EPC score by 5-10 points. Triple-glazing is also a viable option and becoming more popular, however, it can be seen as an unnecessary expense for only a small impact on your EPC score. The priority for mass improvements on your energy rating would be from insulation.
Install an Efficient Boiler
Using a more modern and efficient boiler can also significantly help your score as, traditionally, inefficient boilers have been a dilemma for homes. Newer boiler models can provide your property with a more effective means of heating, cutting waste and excess energy consumption, which, in turn, bolsters your score. Installing an efficient boiler can increase your EPC rating up to 40 points. This can also be accompanied by heating technology, such as an intelligent thermostat, which provides more control and monitoring over your heating.
LED Light Bulbs
Using eco-friendly and energy efficient LED light bulbs can give you those fine marginal differences in your Energy Performance Certificate, helping you get to your desired score. By replacing old halogen or incandescent light bulbs with light-emitting diodes (LEDs), your property will become more sustainable and eco-friendlier. LEDs have become a norm in most households, due to their ease of installation, effectiveness and long-term savings on energy bills.
Advice & Request
At Eco Spray Foam Systems, we have dedicated ourselves to providing more sustainable and eco-friendly insulation services for homeowners and commercial building owners. Our Icynene spray foam insulation solution is not only composed of recycled materials, but the insulant is extremely eco-friendly, helping you reduce your carbon footprint and increase your EPC score by having a more efficiently insulated home.
Using Icynene's spray foam insulation also means that for every barrel we buy, Icynene has adopted a planting-tree initiative. As a company we have been helping thousands of customers over the last 20 years create a more energy efficient and greener homes with our insulation solutions. If you wish to apply for your EPC, you can do so here. Alternatively, if you wish to know more or have a free consultation, you can contact us directly.