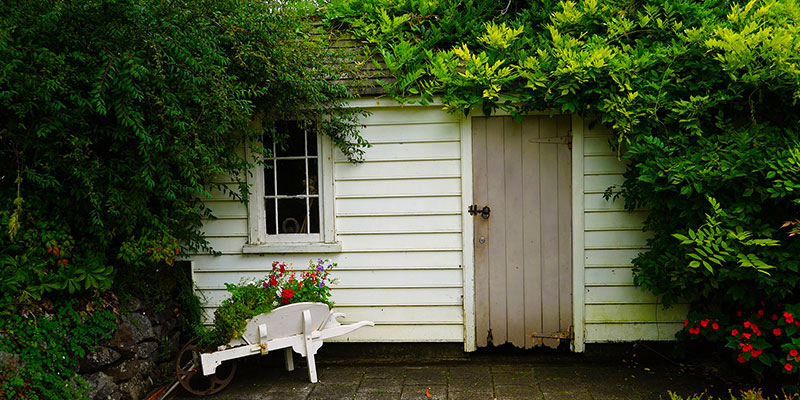 What are the Benefits of Shed Insulation using Spray Foam?
Many UK homes have sheds, either somewhere in their garden, or, possibly, at an external location. However, shed insulation is commonly overlooked and the benefits that shed owners can get from it. Sheds provide a great place for storage, to practice hobbies or for any other means you see fit, however, they are not cared for like a house. Therefore, we recommend shed insulation, by simply insulating your shed, with materials such as spray foam, you will receive a multitude of benefits, from prolonged shed life to regulated temperatures and more. Our insulation specialists highly recommend shed insulation, especially using Icynene spray foam insulation, due to its ease of application and quality specifications. So, what are the benefits of insulating your shed?
What are the Benefits of Insulating your Shed?
Looking after your shed does not only mean keeping it tidy. If you want your shed to last long, to do the job it is intended for and more, then it is highly recommended to insulate it with spray foam insulation. Insulating your shed can aid to the following:
1. Prolonged Life:
Sheds are subject to bad weather conditions, a build up of moisture, versatile temperatures, rotting and insect infestations. These few factors can drastically reduce the lifespan of your shed, affecting the core structures and fundamental build, causing shed owners to spend more money either replacing them, removing them, or trying to fix them when it is too late. When you have a quality shed insulation, such as using spray foam materials, your shed can become protected from many of the aforementioned problems. Spray foam insulation can protect your shed from moisture building up, from rotting, add to structural integrity, regulate the internal temperature and more.
2. Quality:
You shed can better fulfil its purpose if insulated. If you are using it for storage then, by using spray foam insulation, it can better regulate the temperature, looking after your stored goods, such as, equipment, tools, paint and valuables. Better yet, if you use your shed for hobbies and activities, such as working out, practicing a craft, or anything else, then having a quality shed insulation will give you a better experience. Shed insulation can provide a soundproofing, enhanced air quality, temperature regulated indoor space, resistant to harsh weathers.
3. Air Quality:
If you spend a lot of time in your shed, it is important to have a healthy indoor air quality. It is no secret that sheds can be stuffy, dusty, damp and a bit unhygienic, not the ideal place to spend your time. But with shed insulation, you can fix these issues. Spray foam insulation prevents the passing of pollutants, dust, toxins, or any other unwanted contaminants. Practice your crafts in peace, exercise without worry, or just access your shed knowing it is as good as can be with quality shed insulation.
4. Quick & Easy Installation:
Spray foam insulation is one of the quickest and easiest insulants to install into properties. You can have a great shed insulation in no time. Due to its rapidly expanding features (up to 100x expansion) it can cover all nooks and crannies very easily.
Eco Spray Foam Systems
If you are looking for more information on shed insulation, then contact us today or call us directly on 0203 411 5188 and we can help you directly. Utilising shed insulation can be a great way for homeowners to add value to their overall property, create a better living experience and make better use of their shed investment. As a company we look to help homeowners in the best way we can, talk to our experts today to find out more.

If you are looking for information about the UK Green Homes Grant, you can see our page here.