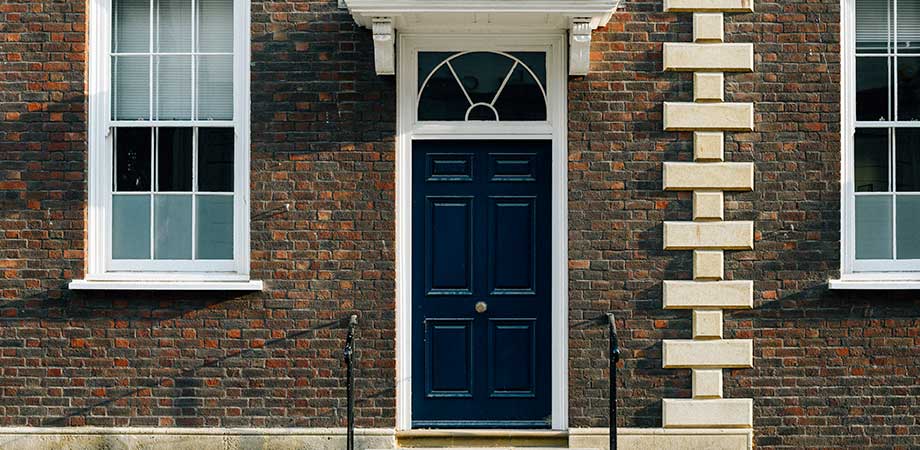 Complete Home Insulation – Must Areas to Insulate
Deciding to insulate your home usually comes down to a handful of reasons. The first being that your house isn't warm enough throughout winter, or is too hot in the summer, and you want to make sure it is fully prepared to take on the seasons. Secondly, you're spending too much money on energy bills, racking up the heat because your house keeps letting the energy escape far too easily. Thirdly, to add value to your property, having a well-insulated house will add value to it if you wish to sell, nowadays homebuyers are looking for homes that are ready to be moved in to, insulated, robust and secure. However, deciding to insulate isn't the question we should be asking, but how to insulate? You can't just go into a house spraying foam and laying down insulation everywhere. In fact, there are specific areas of a house that can be insulated with specific materials to provide optimum results. By knowing what areas are best to insulate you can then begin to answer your initial question, the reason to insulate. With Eco Spray Foam Systems, we can provide a variety of sustainable insulating products, an experienced team and a motivation to get the job done to your complete satisfaction. But first, let us disclose some secretes of where and how to insulate for a complete home insulation.
Wall Insulation
Wall insulation is, arguably, the most important form of insulation. Considering walls contribute to an average of 30% of energy loss, therefore, properly insulating them is a priority. However, we can further narrow this down to the type of wall, internal or external, solid or cavity etc… Some of your internal walls may need to be insulated for soundproofing, perhaps you have an office that you'd like to keep sound out to help concentrate, or noisy streets and neighbours and so on. Once this is addressed, we can then dive into the product, for cavity walls you can insulate them with an array of insulators from thermabead to fibre and spray foam insulation. As cavity walls are your external walls, you'd want these to be insulated to prevent major energy loss. Closed-cell spray foam insulation can be a good option for this, considering it has a great R-Value, the technical term for how superior an insulator is at keeping heat in. The R-Value of Icynene closed-cell spray foam insulation is one of the best on the market today.
Roof Insulation
Roof insulation can take a completely different route than the aforementioned wall insulation for a variety of reasons. For example, your roof is the first point of contact of rain, especially throughout the rainy months, houses can experience torrential rain, constantly smacking down on your roof, without proper insulation, this can become a serious problem. Roofs become weakened, leak, and, due to the fact that heat rises, heat can easily seep out of an uninsulated roof. Therefore, due to the high prospects of being wet a lot of the year round, insulating roofs with water impermeable insulation is a great idea. Moreover, you want to make sure that the insulation you use doesn't hold water moisture which will inevitably lead to mould growth. Spray foam insulation is a great candidate for this, it can prevent water passing through and, more importantly, prevent the growth of mould that can disintegrate your structure from inwards out.
Attic Insulation
Similar to roof insulation, you'd want to keep this area dry and mould free. However, attics can be a useful space for many things, as a bedroom, study, living room and more. Therefore, it may require some alternative forms of insulation, perhaps including specific insulation to create a soundproof environment. Additionally, attics may need floor insulation to contain energy and to create a sustainable structure. It is important to know that you need to know what type of insulation to use and where to use it.
Floor and Crawl Space Insulation
Floor insulation is a must, keep the structures of your house sustainable for the long-term and make sure that your heating isn't seeping out of all areas. There's nothing worse than a cold floor, by properly insulating with underfloor insulation, you can create a warm and homely environment for you or your family.
Crawl Spaces are quite common in many homes and often left out when considering insulation. Insulating crawl spaces is another great way to keep heat and energy within, which in turn, reduces your energy bills and contributes to the environment. As you use less energy, because your house is professionally insulated, you can pay up to 50% less, per month, on your energy bills while reducing your carbon footprint, helping create a cleaner environment.
Complete Insulation
Nonetheless, not all homes need complete insulation all over. Depending on your home and where you live, you may require updates and upgrades in certain areas. For example, if you live in a notoriously wet area, you would want to make sure your roofs are insulated to their optimum potential. If you live in predominately colder climates, struggling through winters with cold nights, then wall insulation may be perfect for you. Whatever your reason is, money, warmth, value or more, Eco Spray Foam Systems can provide a free survey of your property and help you insulate for the better.
Contact us at info@sprayfoam.co.uk to start your home insulation journey.