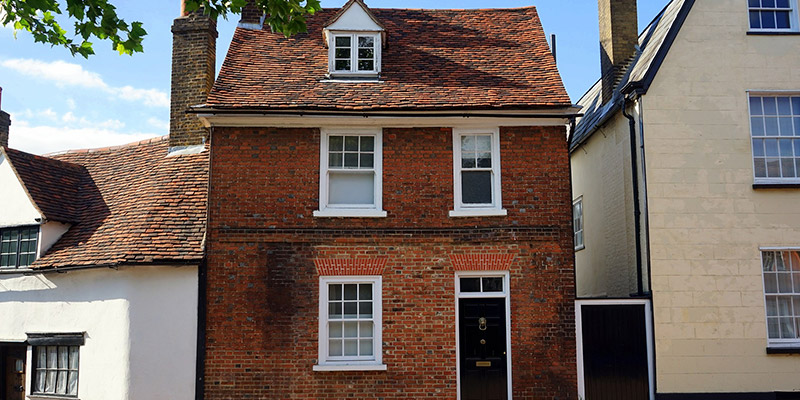 Spray Foam Insulation for Homeowners
Spray foam insulation is a very popular insulant product and is widely used through commercial and residential properties. Its technological advancements and widespread application make it a viable candidate to insulate the needs of many. In particular, homeowners benefit greatly from the use of spray foam insulation. When deciding to insulate your home there are a multitude of factors that cross your mind: costs, efficiency, durability, sustainability and many more. One of the main advantages of using a spray foam insulant is the fact that it can meet the requirements that homeowners desire.
The Miracle of Spray Foam
Spray foam insulation saw a rise in production throughout the 1970s with homeowners and company owners understanding the benefits of the product. Since then, advancements in technology have caused the product to become even more superior and is now widely used across the United Kingdom and internationally. We use Icynene spray foam insulation, Icynene are a provider of the insulant and one that helped shaped European standards of insulation due to its superior capabilities.
Why Homeowners Love It
Homeowners are particularly favourable to this form of insulation for a variety of reasons. The product itself comes in two main forms, open cell and closed cell. With this choice, homeowners are granted the possibility of choice and flexible application. Both forms have their own advantages, whether you want to insulate for soundproofing, heat efficiency, cost effectiveness or if you're on a strict budget. The following reasons are some examples of why homeowners love Icynene spray foam insulation:
1. Cost Effective:
Cost. Cost is always a main factor in the mind of the individual when it comes to insulating, and it should be. Insulation is a long-term investment into your residential property and can, in turn, add value to your home over the years. With spray foam insulation, you can opt in for the open cell version of it, this requires less insulant as it is highly expandable and can spread across your insulation areas a lot easier. The benefits of the open cell variant of spray foam insulation allow for breathability, soundproofing, an R-Value of just under 9cm, which highlights the heat efficiency components of it.
Additionally, the closed cell variant of spray foam insulation can provide bespoke heating and energy conservation in your property that it can help you save up to 50% on your bills heating and cooling bills per month! Thus, over the course of your investment you will start to see a return on investment (ROI) due to the lifespan and heat efficient nature of the product.
2. Soundproofing:
As previously mentioned, open cell spray foam insulation has superior soundproofing benefits. Therefore, if you live on a busy street or near lots of sound pollution, you can insulant with open cell foam insulation and reduce the noise around you. This can create a nice homely atmosphere in your property and, also, add value for the future of your property by having noise-cancelling insulation.
3. Sustainability:
As the world aims to become more sustainable for future generations to come, we aim to aid to this movement. Eco Spray Foam Systems strongly believes in sustainability, hence why we endorse products such as Icynene spray foam insulation that can provide unparalleled sustainable benefits. For example, the product is 100% water blown, without the use of any toxins or gases. Traditional insulation can have disastrous drawbacks on the environment but with this new spraying component we allow for eco-friendly insulation. Moreover, due to the nature of the product, it can help the internal air quality of your home by keeping out mould, stopping any mould growth and being resistant to water.
4. Structural Integrity:
Closed-cell spray foam is a dense form of the insulant and can aid to the structure of your building. When using closed cell foam insulation your building becomes sturdier and more stable at the core due to its properties. This can aid your property for the long term, especially if you live in areas typically subject to harsh weather conditions such as extreme winds, rain, storms or more. Spray foam insulation has a lifespan as long as a property, therefore, it is a once in a lifetime investment for your property for the better.
5. Heat Conservation:
Last, but not least, heat conservation. Open cell and closed cell properties of spray foam both are efficient heat preservers. Closed cell is the superior of the two and is one of the most, if not the most, effective product at preserving heat and energy. Due to its dense nature it can keep your home warm throughout those cold nights and relieve you of having to resort to using central heating, which can become costly.
Eco Spray Foam Systems Loves Spray Foam Insulation
We wholeheartedly recommend spray foam insulation due to the aforementioned factors. If you are a homeowner and you wish to insulant, then spray foam insulation is the answer for you. However, we understand that there can be a lot of thought process when choosing insulation types for your home. Therefore, you can contact us for a free surveying of your property and our experts will recommend the right treatment for you. We have had a lot of success in insulating properties from London to Manchester and all across the United Kingdom, see our Checkatrade rating here. For more information contact us at info@sprayfoam.co.uk.