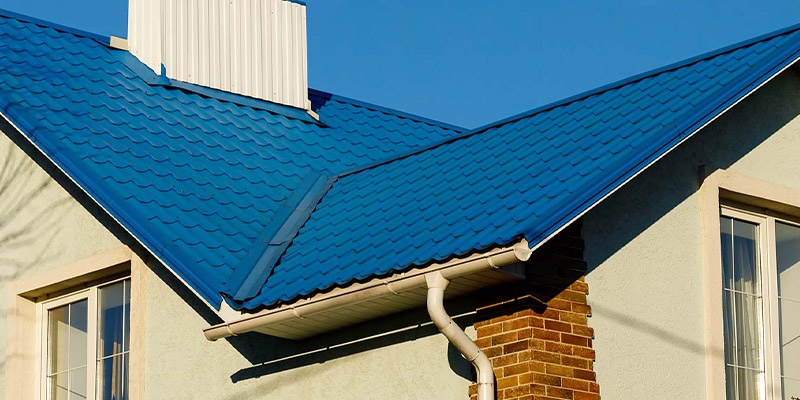 What To Consider When Getting Roof Insulation?
If you notice that the temperature is uneven in your home and the rooms are feeling draughty, it may be worth considering having roof insulation installed. Poor insulation can lead to all sorts of serious problems in a property, and if these issues get worse, you may regret that you didn't act fast enough in resolving the problem.
Why Roof Insulation?
Uninsulated homes lose up to 25% of heat through their roofs, so if you're looking to fix heat loss issues, insulating the highest part of your house is a good place to start. Having roof insulation installed will provide you with the following benefits:
Huge Savings

With quality insulation, you can greatly reduce the percentage of heat that is lost through the roof, and keep it inside your house instead. This means you will use less energy on heating your home, and that equates to saving more on your monthly energy bills.

Eco-Friendly

While you reduce your energy consumption, you're also minimising your carbon footprint. Because the use of energy through heating or cooling generally can have adverse consequences for the environment, having a quality insulant in your roof that effectively minimises heat loss, and therefore carbon emissions, can be an effective, sustainable solution for your home.

Added Value for your Home

Apart from creating an eco-friendly and energy-efficient home for you to live in, quality insulation also helps boost the structural integrity and durability of your roof.

Also, a high energy-efficiency rating can earn you a tax credit and increases your home's resale value if you decide to put it on the market in the future.
Factors to Consider when getting Roof Insulation Installed
Firstly, you can expect that there will be variations in prices when you're searching for the right insulator for your roof. It's always a good idea to set a budget beforehand so you know what you can and can't afford. Prices differ depending on the type of insulating materials used when these solutions are installed. The thickness of the insulation is also a factor when it comes to cost; a thicker layer of insulation will be more effective, but will also be more expensive.
Each type of insulation has its own pros and cons, and it helps to carefully consider each before you decide which is right for you. Certain insulators are better at trapping heat in your home, and may be more preferable, albeit more expensive.
The type of insulator that you choose must also suit your home and the conditions in your area. Depending on the typical climate conditions in your part of the country, it might be better to opt for a ceiling insulator instead.
If you live in an area where temperatures are generally mild all year round, it's best to choose roof insulators that will keep your home cooler. On the other hand, if you live in an area which suffers from harsh winters, then ceiling insulators may be better for keeping the house warm.
Also, you should take into account the type of roof your house has when you're making your decision.
Roof Type
Roofs generally fall into two types, flat or pitched. When you're considering what type of insulator to get, bear in mind the type of roof you have as well.
Pitched Roof Insulation

A pitched roof is one of the most common types of roofs on residential properties. When insulating a pitched roof, there are many suitable insulators for you to choose from.

Flat Roof Insulation

A flat roof is a less common type of roof for residences. If you have this type of roof, then you definitely need some form of insulation since they are more susceptible to harsh weather conditions.

In addition, flat roofs may pose a danger due to their structure. Water can easily build up on a flat roof, resulting in leaks, mould growth, and, in worst case scenarios, structural damage to your roof.

With the best insulation for flat roof structures, you can help reinforce the building as well as use waterproof materials that will help prevent moisture problems.
No matter what insulator you decide to have, we recommend that you leave the installation to a professional to maximise the results and greatly reduce the loss of heat in your home.
What is Spray Foam Insulation?
Spray foam insulation is a current good alternative to traditional insulation types. It is extremely versatile and can be used in a multitude of areas, including the roof, walls, and crawl space of your house.
You can use spray foam to insulate even the hardest to reach places with ease, because it quickly fills every nook and cranny that it is sprayed into. The material expands right up to the edges when it fills an area, providing a virtually airtight seal.
This air barrier is the major difference that sets spray foam apart from other types of insulation. In addition to its thermal benefits, the air barrier prevents the mixing of cold and warm air within your living space, greatly reducing the risk of condensation and mould. This, in turn, extends the lifespan of your home and protects your belongings inside.
Where to get the Best Eco Spray Foam Systems?
If you're looking to invest in roof insulation, get in touch with us at Spray Foam today. We are Icynene-accredited quality insulation providers who offer bespoke insulation services across the entire United Kingdom.
Spray Foam have been delivering premium quality products and expert services for over two decades. We provide the latest technological insulation solutions for modern-day applications and are certified users of the Icynene spray foam product, which is one of the newest insulating technologies on the market today.
To find out more about roof foam insulation cost, ask queries about our products and services, or get our free insulation survey for your residential or commercial property, get in touch with us by dialling 0203 411 5188.
You can also ask any questions you may have via our online contact form at www.sprayfoam.co.uk/contact.html. Our friendly team of experts here at Spray Foam are ready to provide advice and guidance on the best insulation solutions for your home.