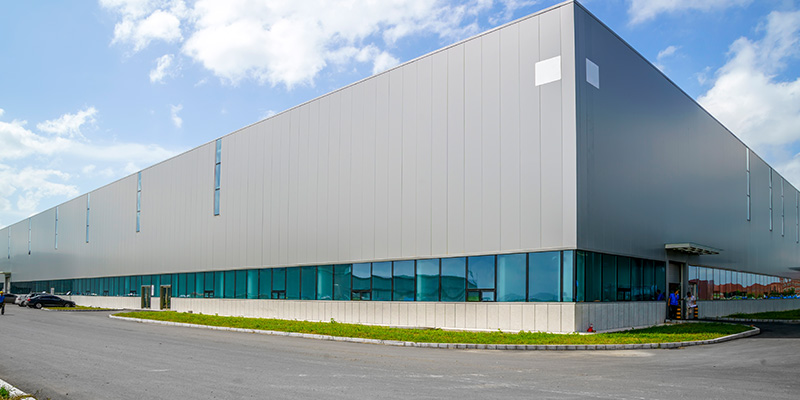 Sustainable Insulation for Commercial Buildings and Properties
An ever-growing topic in the realm of insulation is the process of becoming more eco-friendly, sustainable and environmentally friendly. Going green is in and insulation can help you do just that. Both residential and commercial properties are constantly in the limelight and under government scrutiny for enforcing more sustainable measures to help England reach certain standards that meet overall objectives of reducing pollution. So, what can commercial and industrial buildings do to become more sustainable?
Reduce Energy Consumption
As a company, by reducing your energy consumption and reliance on energy you will, in turn, reduce your carbon emissions output. Excessive energy consumption can happen via multiple means, whether that may be inefficient electricals, high-powered machinery, non-eco-friendly light bulbs or simply by not have sufficient property insulation. Companies are constantly running heating during the colder months and air conditioning to cool the property during the summer months. In order to create a comfortable place of business, to work or, store materials or more, heating and cooling are necessary, however, it can be wasteful if the buildings core insulation is not up to scratch.
Long Lasting
Thermal Resistance
Soundproofing
Vapour Impermeable
Air Impermeable
Cost-Effective
Sustainable
Spray Foam Insulation for Buildings
By investing in spray foam insulation, you will meet all the key specifications above and more. Spray foam is a leading insulant available on the market and has properties that can help companies become more sustainable. The environmental impact of the effectiveness of spray foam will also be reflected in your Energy Performance Certificate (EPC). When a property is effectively insulated with spray foam, your EPC rating will be better off, which directly translates to being more eco-friendly. Spray foam comes in two main types, open-cell foam and closed-cell foam, both of which have superior properties to most other insulation types and both of which can meet your environmentally friendly objectives. Additionally, closed-cell foam insulation is composed of recycled plastics, directly combatting plastic pollution. Some of the core benefits of using spray foam are:
Soundproofing
Superior Thermal Insulation
Structural Integrity
Vapour Impermeable
Air Impermeable
25-Year Guarantee
Prevents Mould Growth
Cost-Effective
Return-On-Investment
Cellulose Traditional Insulation for Buildings
More traditional forms of insulation, such as cellulose insulation can also be effective in building insulation. Cellulose is composed from shredded paper, combined with a fire retardant called borate. This paper composition is broken down into small cellular fibres and is installed using an insulation blower. Due to its composition, cellulose can be used as an effective sustainable insulation method.
As cellulose is blown in, it can easily fit in between cracks, crevices and joints, making it ideal to cover most areas. Some key benefits are:
Eco-Friendly
Easy Installation
Widespread Insulant
Energy Efficient
Cost-Effective
Fibreglass Traditional Insulation for Buildings
This insulant, which consist of glass fibres, is ideal in trapping air bubbles, which creates a strong insulation effect by slowing down heat exchange between areas and surfaces. Fibreglass is a pre-cut insulant which makes it easy-to-install into standard joints and fittings. The pre-cut formatting of fibreglass also makes the insulant an ideal option for people to install themselves, however, may be more difficult for building insulation. There are various types of fibreglass which can better support vapour control and thermal insulation according to density. Some benefits of fibreglass insulation are:
Easy Installation
Inexpensive
Vapour Barrier
The Ideal Sustainable Type of Insulation
Between spray foam, cellulose and fibreglass, although they all have their pros and cons, in order to create a more sustainable and eco-friendly effect, there is one clear winner. If your objective is for an eco-friendly building or property, then spray foam insulation is right for you. At Eco Spray Foam Systems we endorse the use of Icynene spray foam insulation and recommend it for all of our projects, commercial, industrial and residential. Eco-friendly and sustainability lie at the core of our ethos, that is why we always recommend the use of spray foam as it can accomplish just that. If you want to learn more about how your company can reduce its carbon footprint, then contact us directly on 0203 411 5188 or find us online at www.sprayfoam.co.uk