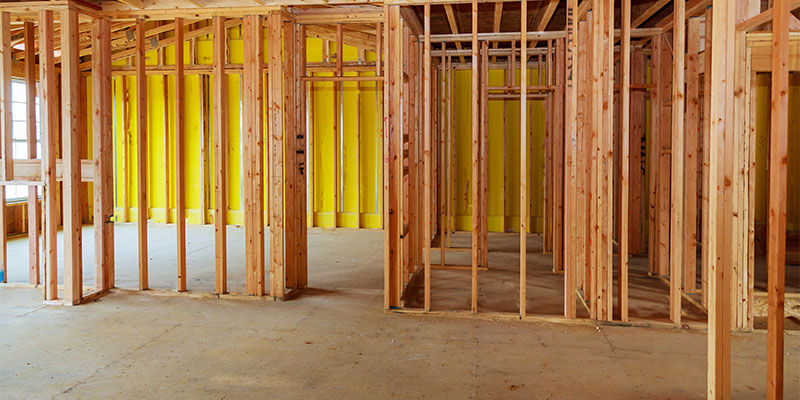 Understanding Stud Wall Insulation
To fully understand stud wall insulation, you must first assess the needs and desires you have for your internal wall and to help you make the right decision with your stud wall project. Stud wall insulation is a necessity and should not be overlooked in the project. Stud walls are a great option to make alterations to your home, to divide rooms or create a soundproof area for your home office, bedroom, living room or more. This form of internal wall is opted for in place of a solid wall, with the difference relying on how much weight will the wall need to bear. A stud wall is typically opted for if you desire an internal wall that acts solely as a separator or a divider and not as a wall envisioned for supportive reasons. The benefits of a stud wall reach far and wide, from home improvements, room enhancements and adding space as a tenant for more guests, however, it is important to consider a variety of insulation factors before you erect your stud wall.
What is a Stud Wall
Simply, a stud wall is a type of internal wall that is typically constructed from timber, to create a frame and then fitted with plasterboard around it. Due to the common nature of stud walls, purchasing wood studs are quite common and dimensions are standard and share characteristics of steel studs at 1.5 inches thick and either 3.5 inches wide or 5.5 inches wide. A stud wall takes the shape of a vertical frame (timber) and has plasterboard nailed over it. In addition to creating additional rooms in your property they can also act as an easy way to hide pipes and electrical cables and have become common place in British homes.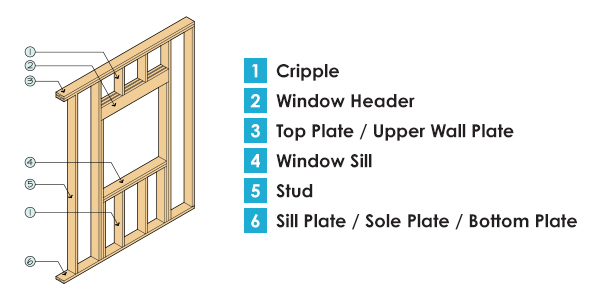 Types of Stud Wall Insulation
It is important to consider the types of insulation that you will use on your stud wall which will provide the best possible outcome for your project and desired improvements. If you skip the insulation stage of your stud wall then your newly created space will be cold in the winter, hot in the summer and will have minimal soundproofing properties. Therefore, your designated projects for home improvements will be contradicted by an ineffective and uninviting stud wall.
A highly recommended type of insulation for stud walls is spray foam insulation. This insulant is easily applied to stud walls at the time of construction and can also be easily retrofitted into existing stud walls. Open-cell foam insulation has expansive properties, up to 100x its original state, that allows it to cover all nooks and crannies in your walls, and its sound deadening properties will also create the harmonic space you are looking for in your home. Moreover, foam insulation has strong thermal insulation properties that can provide the heat conservation you are looking for, while providing a cooler space in the summer months. Additionally, spray foam insulation is one of the most eco-friendly insulants on the market, that help homeowners save money on energy bills and reduce their carbon footprint.
There are other stud wall insulants that you can use, such as traditional batt insulation, however, overtime, this insulant decreases in effectiveness, gaps are creating in the insulant which causes the U-Value to drop and, therefore, it loses its capacity of thermal conductivity. We recommend consulting an expert if you wish to inquire about your current stud wall or before committing to a new stud wall project.
Your Stud Wall Project
If you are starting a stud wall project or have an existing stud wall that you think can be better utilised, then we recommend contacting insulation specialists to assist you with your project. Eco Spray Foam Systems has been providing professional insulation knowledge, advice and services for over 20 years to homeowners across England, contact us at info@sprayfoam.co.uk for your free consultation. Your stud wall can be the best thing you add to your home, however, if you do not do it right, then, essentially, you will be devaluing your property and reducing your properties quality.