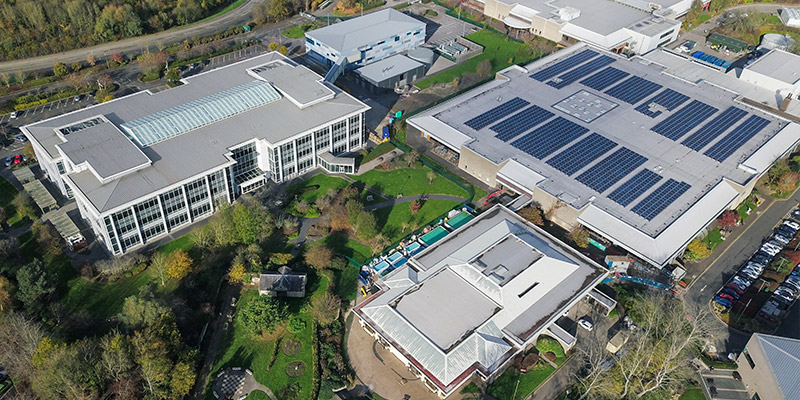 What Commercial Buildings Can Benefit from Insulation?
Insulation extends way beyond residential properties. While the residential market for insulation is popular, it would be unwise to overlook the necessity of insulation in commercial and industrial properties. Commercial building owners can benefit from having insulation installed in numerous ways. From sustainable energy efficiency to money-saving, maximum comfort and more. If are unsure whether or not your building needs insulation, then we are here to present you with the types of commercial buildings that need insulation.
Types of Commercial Insulation
While yes, all commercial buildings need and can benefit from insulation, the following types are some of the most common and popular ones to insulate. Essentially, whatever the purpose of the building, whether it will be used a as public or private space for people to enter, or if its purely used for storage, commercial insulation could provide benefits to aid whatever the purpose is. Therefore, some popular types of commercial insulation are:
1. Offices
Offices are an important space to have well insulated, but why? Well, what are a few things you want to have in your corporate environment, lower overheads? A comfortable place of work? Little-to-no noise interruptions? Well, by investing in insulation, you can accomplish all of this and more.
Take Icynene spray foam for example, this form of insulation can provide the benefits outlined above. Spray foam's open-cell type can help prevent disruptive noises, from busy streets to construction workers, chatty colleagues and more. Additionally, spray foam offers high-performing energy efficiency which can reduce the need for energy consumption via heating or cooling, which will lower your energy bills every month, thus reducing overheads significantly.
2. Containers
Containers are also a popular structure to insulate. What do containers do? They contain. Therefore, the internal contents must be kept to a safe standard, and due to the metal casing of containers, temperatures can fluctuate internally, which can affect the contents and storage materials. However, by investing in insulation, you can make sure that your container has a regulated temperature and is less affected by harsh weathers and damage. Container insulation can create a more robust structure in addition to regulating the internal temperature.
3. Barns & Agricultural Buildings
Insulating barns and other agricultural buildings is of high importance and extremely necessary. The farming process requires specific, regulated, and controlled temperatures, certain humidity levels and a lot more. Therefore, insulation can aid to this and create a controlled environment where harsh weather cannot polarise the internal temperatures to the extreme.
No matter the contents of the agricultural buildings, plant-based, animal-based, or even equipment, having professional insulation installed can provide a more seamless building experience.
4. Warehouses
Due to the metal structure of warehouses, commercial insulation can greatly benefit them, and they are a very common type of commercial building that undergoes insulation. Mainly, warehouses benefit from soundproofing and thermal efficiency that insulation can bring, similar to most metal building properties.
Other Commercial Building Types that Can be Insulated
England Commercial Insulation
If you are looking for a commercial insulation services across England, then you can contact us directly at 0203 411 5188. With offices based in London, Manchester, Essex and Kent, we cover England's insulation needs, for both residential and commercial. We have had success across many projects in insulation, from apartment complexes, to barns, warehouses and more. Our 20 years of experience and being with of the earliest adopters of Icynene spray foam in England puts us at the forefront in the insulation industry.